"The Ride Home" is hosted by Kip Keefer and Terre Quillian, the duo from the hit WJOX program "The Morning After".
For a lively end to your day, catch a ride home every weekday at 6pm with Kip and Terre on Real Talk 99.5.
About Kip Keefer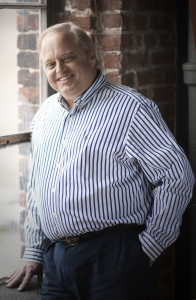 William Shakespeare penned the famous phrase, "All the world's a stage." Each and every day Kip Keefer heeds those fateful words and emphatically aspires to perform, entertain and enlighten. His dynamic, wide ranging array of talents have been displayed in a number of successful, often highly Innovative endeavors. As a masterful communicator, Keefer has been a mainstay in a variety of radio and television assignments, numerous public speaking appearances and is a published author of "What Does George Clooney Have That I Ain't Got?" a non-fiction collection of personal humorous stories, adventures and perspectives.
He has also been involved in a long-running business career highlighted by executive management posts and a number of marketing/advertising/publicity positions primarily in the racing and gaming industry. The constant presence linking all of these career activities are genuine enthusiasm, highly creative approaches and always setting the bar of standards and success ever higher.
About Terre Quillian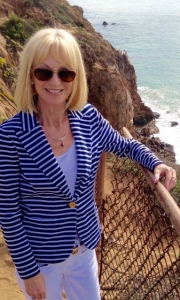 Terre comes to Talk 99.5 from the WJOX hit show "The Morning After". Terre brings a dynamic style and distinctive energy to "The Ride Home". A Georgia native, she has an extensive background in crisis management, public relations, media relations, public speaking, and high-profile event management.
Terre started her career in the corporate world, and served in executive positions in a number of telecommunications firms before deciding to devote herself full-time to professional speaking and training . During her time with Career Track she was consistently rated as one of their top speakers in both the United States and Europe.
She then served as a principal at Environmental Communications Associates Inc. where she and her partner specialized in the development of strategic communications systems and reputation management programs for high-profile clients such as the U.S. Army, FEMA, the Vatican and a number of multi-national manufacturing companies.
Terre has also held a number of public service positions, such as serving as Lead Press Advance for the Executive Office of the President under President George W. Bush, and Elections Commissioner for the State of Hawaii.
Terre is delighted to be back south where she belongs.