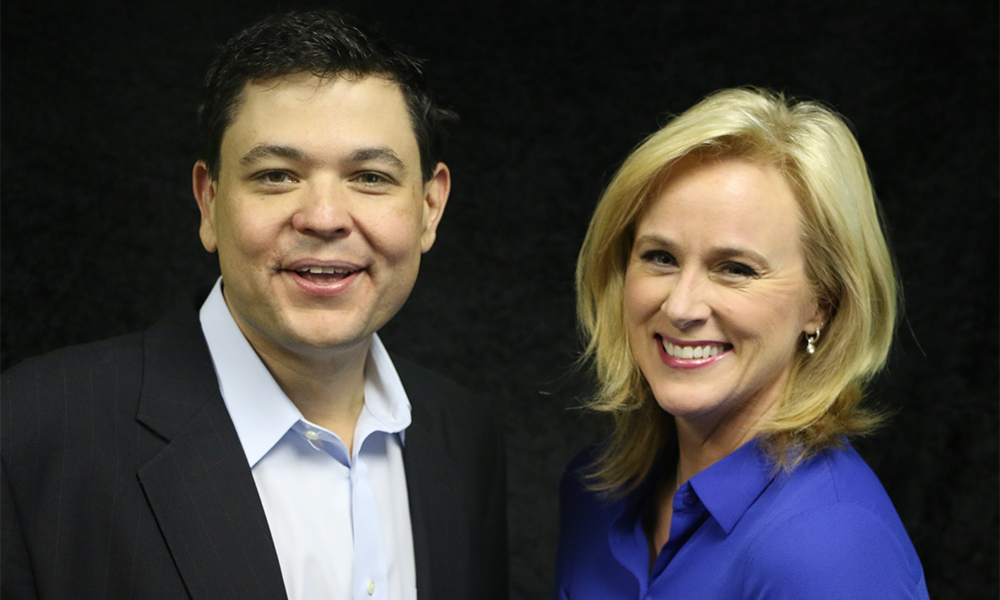 Listen to Matt & Aunie every weekday from 6-10 am on Talk 99.5!
About Matt Murphy
Matt Murphy was born on September 1st, 1973 in a small town outside of Augusta, Georgia. The world has known no peace nor quiet since.
Matt Murphy is a high energy, highly opinionated voice of North and Central Alabama. A special blend of political no-nonsense talk and entertaining water-cooler humor…Murphy appeals to all demographics. From their twenties to their eighties – Matt is an equal opportunity offender! His honed intellect and sharp wit turns Alabama's sacred cows into mincemeat.
Matt lives in Helena, AL with his wife Erica and their two dogs – a big ole hound dog (John Henry), and his little brother (Larry Munson).
About Andrea Lindenberg
Andrea Lindenberg is a Birmingham native and veteran broadcast journalist. She has been a trusted news personality in Central Alabama for more than 20 years, working on the highest rated newscasts at Fox 6 and WVTM13 during her career.
Her journalistic achievements garnered numerous awards, including an Emmy for "Best Newscast", Associated Press "Best Reporter" and Edward R. Murrow awards for investigative reporting and spot news coverage. Lindenberg made the move to radio in 2013. She is a graduate of Auburn University with a degree in Speech Communications and a member of the Church of the Highlands.
Contact Matt
@mattmurphyshow
matt@talk995.com
Contact Andrea
@aunielindenberg
andrea@talk995.com